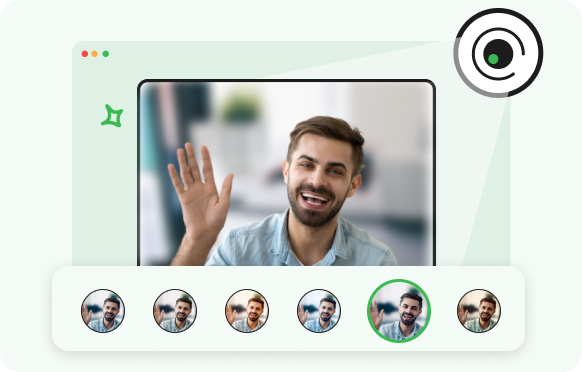 ---
---
A free screen recorder is a versatile and indispensable tool that enables users to capture and share their computer screen activities effortlessly. Whether for creating tutorials, showcasing software features, recording gameplay, or documenting online meetings, this software empowers educators, content creators, remote workers, and individuals alike to visually communicate ideas and concepts. With the ability to record screen, audio, and webcam simultaneously, free screen recorders facilitate the creation of engaging content, offering features such as customizable recording areas, annotation tools, editing capabilities, and various export formats. In an increasingly digital landscape, the free screen recorder has emerged as a vital instrument for enhancing communication and effective information sharing.
Here are ways on how to use a free screen recorder on your computer:
Download and Install Gemoo
To get started, visit the official Gemoo website and download the application. Once downloaded, run the installer and follow the on-screen instructions to install Gemoo on your computer.
Launch Gemoo
After installation, launch the Gemoo application. You'll be greeted with an intuitive and well-designed user interface that makes navigation a breeze.
Configure Recording Settings
Before you start recording, it's important to configure your recording settings. Gemoo offers a range of customizable options, including selecting the recording area (full screen or specific window), adjusting audio input sources (system sound and microphone), and enabling webcam recording for a personal touch.
Start Recording
With your settings configured, you're ready to start recording. Simply click the Record button in Gemoo, and the recording will begin after a short countdown. You can easily pause or stop the recording at any time using the on-screen controls.
Enhance with Annotations
Gemoo goes beyond basic recording by offering annotation tools that allow you to highlight important areas, add text, draw shapes, and even emphasize mouse clicks during the recording. These annotations help create more engaging and informative content.
Edit and Polish
Once your recording is complete, Gemoo provides editing capabilities that enable you to trim out any unwanted portions, rearrange segments, or overlay additional visuals for a polished final result. This editing feature saves time and streamlines the content creation process.
Export and Share
After editing, you can export your recording in various formats, such as MP4, AVI, or GIF. Gemoo allows you to choose the resolution and quality settings, ensuring your content looks great regardless of the platform you're sharing it on. With your recording saved, you can easily share it with your audience through social media, email, or any preferred content-sharing platform.
Why Gemoo stands out as an exceptional free screen recorder solution:
1. User-Friendly Interface
Gemoo's interface is designed with simplicity and efficiency in mind. Users of all skill levels can navigate through the application's features and options without feeling overwhelmed, making it an ideal choice for both beginners and experienced users.
2. Feature-Rich Functionality
Gemoo offers a comprehensive set of features that cater to various recording needs. From capturing high-quality video and audio to adding annotations and editing content within the same application, Gemoo streamlines the recording process from start to finish.
3. Annotation Tools
The inclusion of annotation tools enhances the clarity and effectiveness of your recordings. Whether you need to emphasize a particular area, explain concepts with text, or showcase mouse interactions, these tools help convey your message more effectively.
4. Editing Capabilities
Gemoo's built-in editing tools eliminate the need for third-party software, allowing you to make quick edits to your recording before sharing it. This feature is particularly valuable when you want to remove mistakes, reorganize content, or add extra visuals seamlessly.
Conclusion
Using a free screen recorder on your computer offers a versatile and dynamic way to create engaging content. Gemoo, with its user-friendly interface, feature-rich functionality, customizable recording options, annotation tools, editing capabilities, and flexible export options, stands out as a superior choice for both beginners and professionals. Whether you're a teacher, content creator, gamer, or business professional, Gemoo empowers you to capture, enhance, and share your screen recordings effortlessly, making it an excellent solution for a wide range of recording needs.
---
---
Explore Your Business Potential: Discover Our Range of Transformative Courses Today!
Unveil the power of knowledge with our diverse array of courses, from Operational Procurement in S/4HANA to SEO essentials. Elevate your expertise and drive success in your business ventures.
Get your course
---