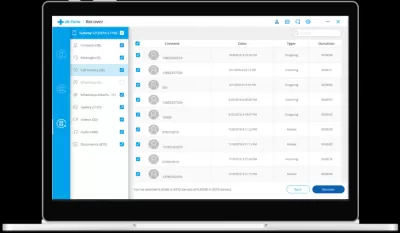 ---
---
Every modern, and not so, smartphone on any operating system has a built-in device manager. However, this application has a very limited number of actions that you can perform with it.
However, the developers of special software for computers had the task of expanding these capabilities in order to manage the phone and data several times easier.
What is an Android phone manager program?
Android Phone Manager software was designed specifically to enable users to easily manage the data on their phone right from their computer.
Android Phone Manager is a versatile tool designed for your smart comfort. Android Phone Manager allows you to manage all the files on your Android device.
One of the advantages is a simple and logical interface that supports various file types and can back up your phone's contents with a couple of simple swipes.
As a rule, such software is necessary in order to quickly and easily transfer data from a computer to a phone or vice versa. Most often, these programs can transfer data immediately directly between phones, for example, between Android and IOS.
With the help of this software, the user can literally manage all the data of his smartphone in a couple of clicks. Most often, programs are used to transfer photos and videos either from a computer or to a computer. Moreover, for these programs there is absolutely no difference what operating system the user's device has. In addition, you can export contacts to your computer, add various files, or delete them.
Why do users need such programs
It is very important for any user to have such a program in their arsenal, since it can greatly simplify the management of the data that is on the smartphone.
As a rule, such programs are most often used in order to transfer data and files from the phone to the computer in order to free up memory on the smartphone.
The use of such programs greatly simplifies life, since they are very easy to manage, they are intuitive, and even those users who are not "friendly" with computers and have only recently started using them can understand them.
For example, the Dr. Fone is a phone manager that can help not only with the transfer of data between a device based on the Android operating system and a computer. Also, using this program, you can transfer contacts, WhatsApp messages, and also perform a whole lot of different actions.
Another program - TunesGo - is a phone manager for Android and IOS. Using this program, you can transfer data even between two different devices, and the program will automatically show on which device how much memory is free. The program is very convenient to use - literally all possible actions with the program can be performed in just a couple of clicks.
Is it easy to use such programs?
Smartphone manager software is very easy to use, since the development has placed great emphasis on intuitiveness and ease of use.
The whole task of the user is that he must first download the program and install it on the computer. After that, the user must connect the necessary device via a cable to the computer, but it is important to remember that for the operation to be successful, the cable must be fully functional.
If the device is successfully connected to the computer, the program automatically synchronizes with it, the user does not need to do anything for this. After that, the user can work with the program and the smartphone, performing the functions that he needs.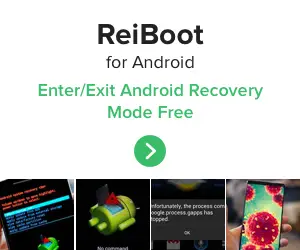 10% Off Android PC Suite with coupon code DF78-H3P6
---
---