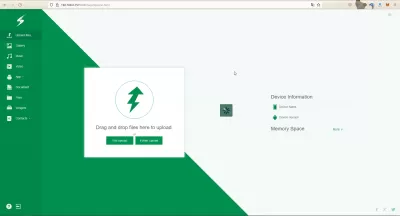 ---
---
Web PC Suite is a useful utility that allows you to get almost complete access to files and folders on your Android smartphone or tablet from your computer via a wireless connection. You can not install anything on your computer, because access is through a special interface in any browser. With Web PC Suite you can manage all folders and files on your smartphone, view images, listen to music, watch videos.
At the same time, unlike other similar utilities, you can also upload files to your gadget without using any wires. Other programs usually require you to buy the full version to support the function of downloading files to your smartphone.
When you log in to your smartphone from a browser, you can set up authentication via a QR code. With this option, to connect, you need to scan the QR code presented in the browser window with the built-in camera, and only then you can access the device. This approach is convenient if you work somewhere in a public place. However, if you are connecting your home PC and smartphone, then this feature can be disabled.
Login to Web PC suite from your computer browser on local address 192.168.0.157:8080
The interface provided to the user in the browser is concise and convenient. It resembles a standard Windows desktop. Separate folders can be opened in separate windows, resized, set some windows on top of others. Sometimes you just forget that you are working with folders located on your smartphone and not on your computer.
Installing Web PC Suite
Web PC Suite is a free, stylish and very useful application for connecting to Android smartphones and tablets from any browser. Forget cables and manage your files, apps, photos and music online. First, let's talk about the advantages and disadvantages.
Pros/Cons:
Conveniently manage and transfer files, photos, music, apps and other content on your Android smartphone or tablet from a web browser;
Very easy to install. And no additional software for such a version;
Launching pages opened in the browser on a mobile device, adding to the device's clipboard.
Keeps the mobile device active, which consumes battery power.
Features of Web PC Suite
The new version of Web PC Suite features a new material design look, as well as the ability to connect to a mobile device even in 3G. The app allows you to manage files on your Android device from a web browser and is similar to an app like Air Droid. Installation is extremely simple and does not require any additional software for the desktop version. You just open the app and they tell you how to connect. Devices can be on the same Wi-Fi network, but this is not a necessary condition. Your Android device may also be connected to a mobile network. Then open the IP address in your browser. A page with a QR code will appear. Press the QR code scan button while pointing your mobile device at the screen, and you're done. You are connected. The application is cross-platform and supports multiple mobile devices.
The application looks very simple and clear in the browser. It has shortcuts such as Files, Gallery, Music, Videos, Applications, etc. Each has its own options, so in Files and Gallery you can manage content (options to copy, paste, move, delete, rename, etc. .d.), Music and Video will allow you to listen to music, watch videos from your mobile device directly in your browser. Web PC Suite allows you to view and manage third-party applications on your mobile device (single or group deletion or backup). Finally, there are tools for copying text to the clipboard of a mobile device and opening web pages on a remote device.
One problem, by default, the application does not allow the mobile device to sleep, which leads to faster battery consumption. There is a setting to disable this, but in fact, there is only one way to prevent wasting battery - to demolish the application altogether.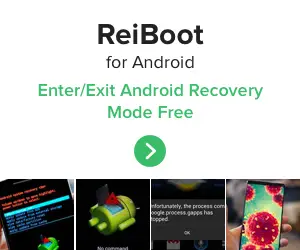 10% Off Android PC Suite with coupon code DF78-H3P6
---
---
---
---