---
---
If you have ever looked for a program that will help you manage the contents of your phone using a computer, then MOBILedit was created especially for you.
Using the program, you can add, delete and manage personal contacts that are on your phone. In addition, the program has a built-in function for copying data from one phone to another. This is very convenient if you have purchased a new phone and want to transfer data from your old device to it. Plus, thanks to this program, you can send text messages directly from your computer! It also supports backing up and restoring data from old devices, which can also come in handy.
About the program
This program is the market leader in similar programs, created for both personal and commercial use.
MOBILedit is a great choice for telephone craftsmen who, before serious actions, need to create backup copies of information or gain access to hidden system folders without spending a lot of time on this.
A huge plus of this program is compatibility with almost all models and brands of phones, and it also works with all types of operating systems for mobile phones.
Thanks to this development, now any smartphone owner can successfully manage the contents of a smartphone, and it does not matter whether it is Android or IOS.
This is a very well thought-out package for a personal computer, which carries quite useful functionality: managing data stored on the phone; copying data; management of personal contacts. Another interesting feature is that the program can recover data even from a broken phone, while the user will not make absolutely any effort and time to learn special knowledge and skills.
Another, perhaps the most important, uniqueness of this package for a personal computer is that the program is suitable for devices of any operating system and any manufacturer.
Functionality of the program
In fact, this program is suitable for a huge number of tasks.
Full control.
The program offers complete management of the contacts that are available on the phone. By contacts, you can search, disable, or associate contacts with different user accounts, for example, with Google.
The program offers a special built-in optimizer for use. This will remove duplicate contacts that litter the device's memory with unnecessary duplicate information.
The described and other problems that arise when working with a smartphone can be solved in just a couple of mouse clicks inside this program.
Data recovery from old devices.
This is a very cool feature that competitors' programs cannot boast of.
Suppose you have old devices, Siemens or Motorola, and you would like to recover from there messages or photos, contacts that were lost. All this can be done using MOBILedit. The extracted data can be viewed before recovery.
Back up device data.
It should be said that backing up data with the advent of smartphones into our lives has become a very common and simple matter, but it can be very long and inconvenient to carry out this operation from the device itself, so this function was added to MOBILedit. Also, the program may surprise that all files that you open through the program are saved in a special Offline folder, where you can find them later.
Management of applications installed on the phone.
This function can be used by both owners of Android devices and owners of IOS devices. The program makes it much easier to view applications, so you can view them and create backups. If you think that the application is no longer needed, you can also uninstall it using the program in a couple of mouse clicks.
Sending data from phone to phone.
It's also a pretty handy feature that lets you move data and files from one phone to another without much hassle and effort. You can even transfer contacts, calendar, everything will be placed in the folders of another phone in accordance with the values ​​of the files.
Sending messages.
For example, you have an office job and your boss is opposed to picking up your phone during your work day not on business. The MOBILedit program will help out in this situation too - text messages can be sent to several people at once. Also, the program provides the ability to conveniently search for messages.
Users appreciate the work with this program very well, this is possible due to its interesting and unique functions that competing programs cannot boast of. A demo video is available for viewing, from which you can easily see the functionality of the program, after which MOBILedit can be purchased.
★★★★☆
MOBILedit – Universal PC Suite Review
 The program offers complete management of the contacts that are available on the phone. By contacts, you can search, disable, or associate contacts with different user accounts, for example, with Google.
MOBILedit PC Suite 7 features preview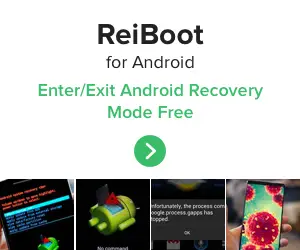 10% Off Android PC Suite with coupon code DF78-H3P6
---
---