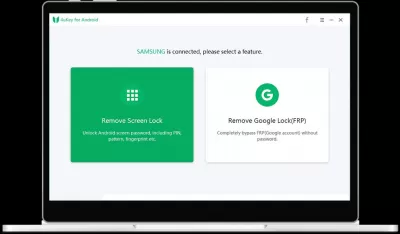 ---
---
Recently, more and more often users are faced with such a problem as a forgotten lock screen password. Usually, without any software, this task is quite difficult to solve, but now there are several programs that are able to cope with such a problem. In some cases, removing the lock screen does not even remove all data from the mobile device at all.
What is a program to remove screen lock on Android?
Surely everyone knows that the Android operating system allows its users to make various changes, on which the security of the device and personal data may depend. Therefore, a system was created to lock the screen. This allows you to prevent unwanted intrusion into the personal space of the smartphone and save data from prying eyes.
According to the classic scenario, any smartphone can offer three screen lock options: pin code, graphic pattern or password. However, with the development of technology, two more very popular options have appeared: screen lock with a fingerprint and a face image.
Each of these methods can be enabled using the standard phone settings. But the most unpleasant thing happens at the moment when the user for some reason forgets what password he set on the device, or bought the phone off hand and the old owner did not turn off the screen lock, which is why the new user cannot use the device.
It is for these reasons that the developers set about creating special programs that could help in solving such problems, and they did it quite successfully.
Why do I need a program to remove the screen lock?
When a user is faced with such a problem, as a rule, he begins to panic, because the phone can contain a lot of useful and expensive information, to which, well, you cannot lose access.
Based on such a common problem, Google has developed special methods that will help in restoring access to your device.
Thanks to specially created software, unlocking the screen if you forget your password is no longer a problem. Some programs can even work on this principle, when the data inside the device is not deleted, and after unlocking the user can safely use the device.
Other ways to remove screen lock on Android
There are three other quite affordable ways that you can use to remove the screen lock on your Android phone. Let's consider these methods in more detail.
1. Find device.
It should be said right away that this option is available only to those who have the Google platform. In most cases, users with smartphones running on the Android operating system require a Google account, which is required to fully use the smartphone.
In order to use this option, the user must have a special function "Find my device" connected on his smartphone. In this case, it will be possible to block or completely remove the device from your computer remotely. But even with the help of such a tool, the user has the ability to create a new password and restore access to his device.
To use this option, you must go to myaccount.google.com/find-your-phone‌. To get started, you need to enter your Google account information. Next, from the list presented, you need to find the device that is blocked and click on the Block phone button.
Such manipulations will lead to the creation of a new password. Once it is created, it will need to be entered on the device. Now you can log into the phone again, open the settings and set up the screen lock again. Only now it is better to be extremely careful and not to forget your password anymore.
2. Getting a password through Google.
This is a very good alternative to the method described above. In order to use this method, you need to try to unlock the device five times, after which the Forgot password button should appear.
After activating this button, a warning will appear that all data will be erased, but the user has nothing to worry about if he constantly makes backups. The system will prompt you to enter your email address and password. It is important to remember only that the smartphone must have a stable Internet connection at this moment.
3. Smartlock.
The Android system is sharpening more and more every day in various ways to secure user data. This program is built into the device and is essentially a Google administrator. It allows you to solve many programs related to screen locking.
In order to use this function, you need to go to the website https://passwords.google.com‌. By going to this site, the user will see a list of all passwords, including the pin code that was used to lock the screen. You need to look at it and you can enter it on the device. The phone will be successfully unlocked and you can continue to use it without any loss of personal data on the device.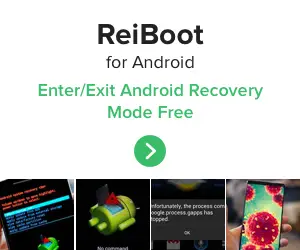 10% Off Android PC Suite with coupon code DF78-H3P6
---
---
---
---